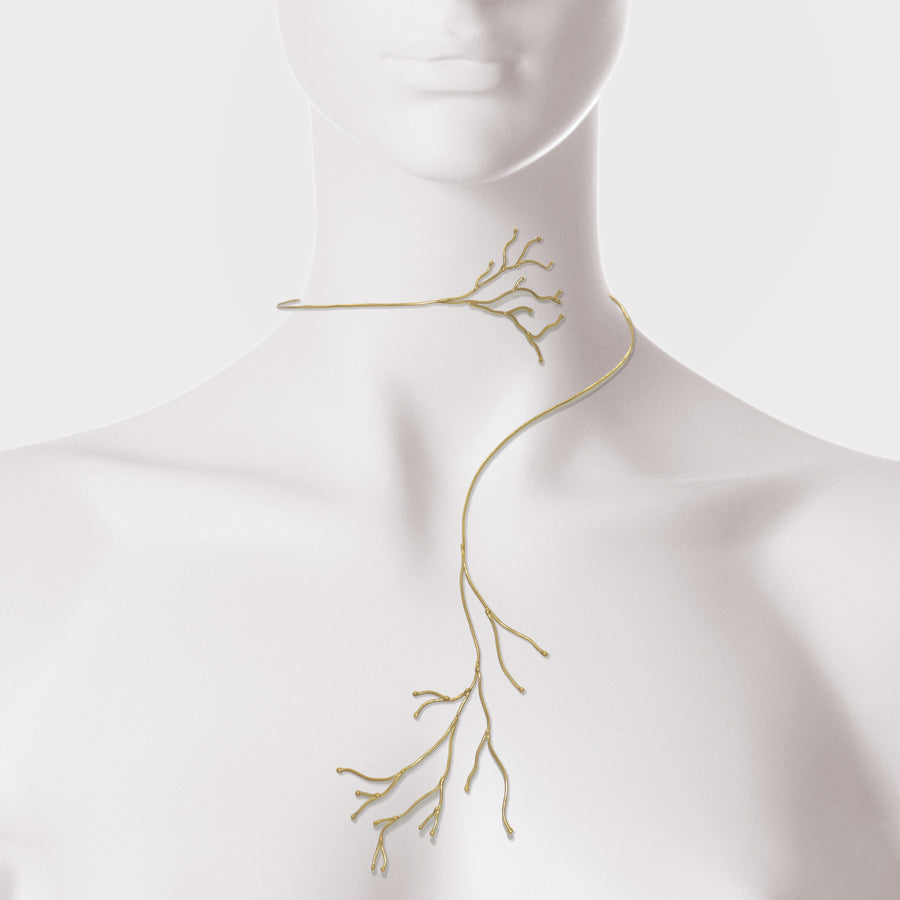 Melissa McClure Static Branch Choker
$ 3,300.00
Beautifully handcrafted branch choker gentally coils around the wearer's neck. Looks amazing on against the skin's surface or over a turtleneck. 
Designer: Melissa McClure
Material: 18kt yellow gold 
Dimensions: Wrapped length 22 1/2" end to end. Worn height approximately 8" from the neck to bottom branch.
Details: Each necklace is one of a kind. They can be fitted by gently bending wire to contour the neck.