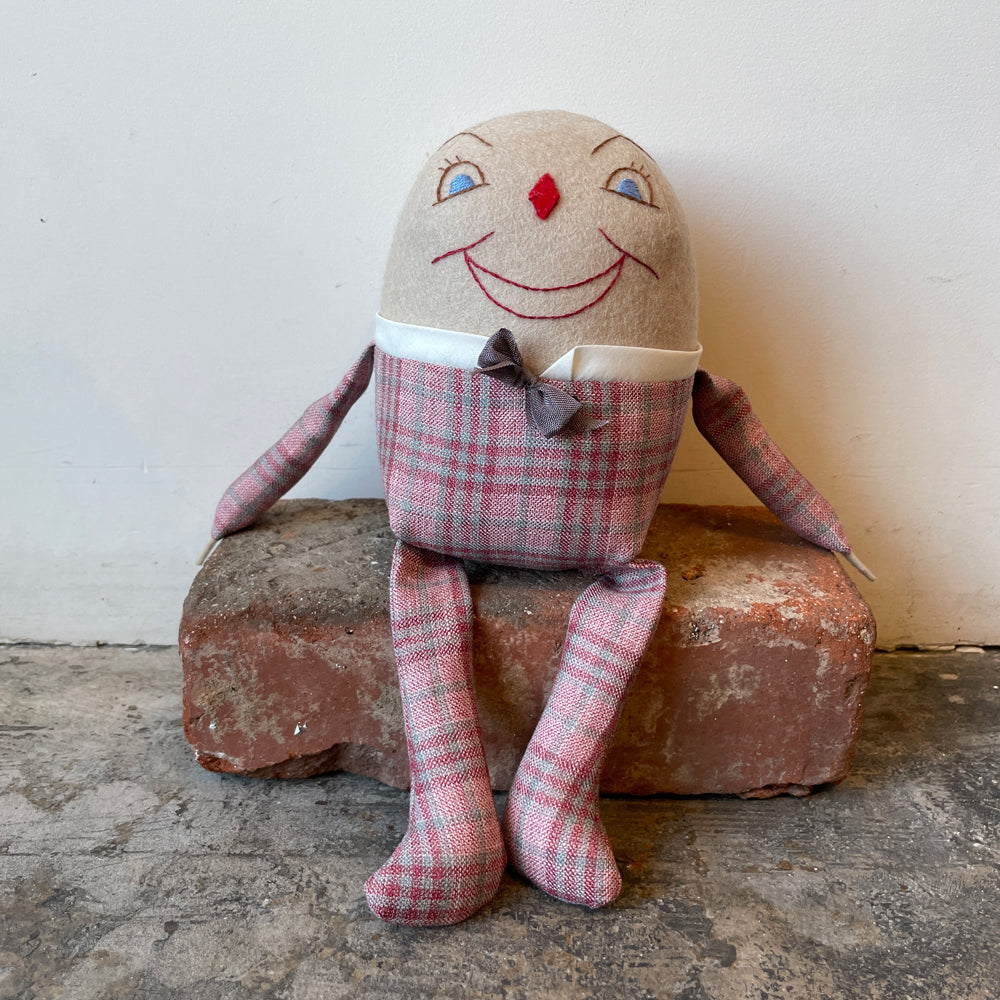 Humpty Dumpty
$ 85.00
Collectible couture crafted Humpty Dumpty stuffed doll, each doll is lovingly handmade by Mom & Helene Ige. Mom turned 87 years young this year! 
Origin: Culver City, California Helene's hometown
Materials: 100% Italian wool suiting & cotton, polypropylene pellets, and polyester fill
Suit patterns: Assorted wool suiting colors, blacks, greys, pinks. Please specify in comments for a particular color if required. 
Details: Hand embroidered, recommended for years 3 and up.
Dimensions:  6 1/2" x 9" x 4"ø
Featured friend: Eggberta 
Note: If you'd like to see additional suit fabric choices please email for images.