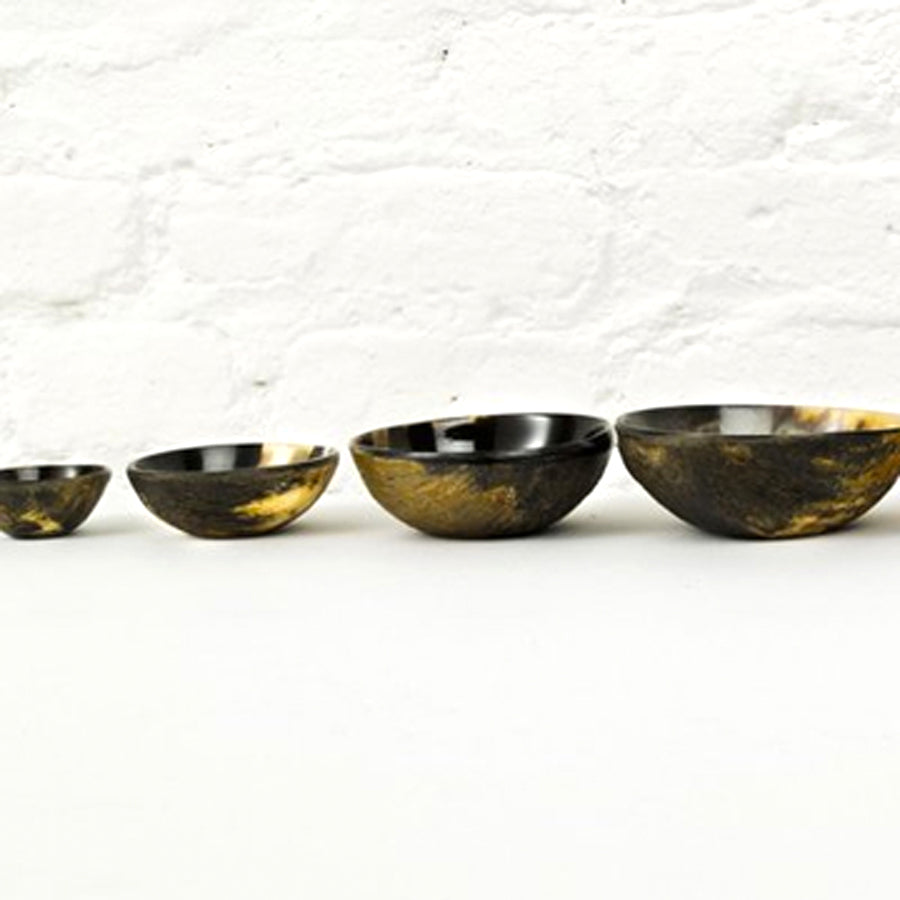 Horn Nesting Bowls
$ 120.00
Designer: This is co.
Material: Buffalo horn
Dimensions:

Set 4 (small) 2,3,4,5″ x 2" or
Set 3 (large) 6,7,8″ x 2-1/2"

Details: Food safe 
Care: Our horn bowls are crafted of natural buffalo horn in specialized workshops. The horns do not come from protected animals but from domestic Buffalo. Because it's a natural material, each bowl will have a slightly different coloration and texture. No two alike. Clean horn products with luke warm water by hand and dry immediately. Do not use a dishwasher, soap or soak. Food safe, however do not allow fluid food items to sit for prolonged periods beyond a meal (jam, salad, dressings). Occasionally apply a light coating of oil to prevent drying out.