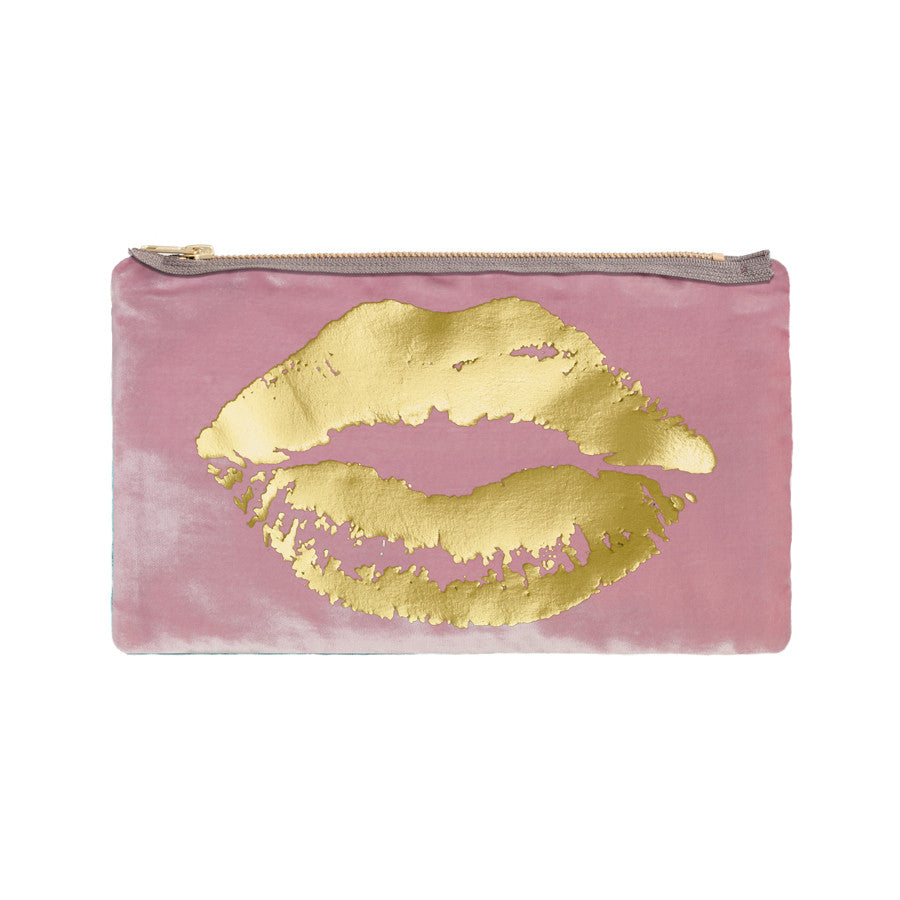 lips pouch
$ 115.00
Ige Design Gilded Luxe Lips Pouch
These pouches are a great addition to any gal's wardrobe. Carry one to a star studded gala or to brunch accessorizing your favorite jeans and "T". Each one is lined with a *POP* of color!!! 
material: silk velvet or toile linen w/poly shantung lining

image: hand silk screened foil
size: 7 x 11"